How to Use the Import Tool
How to use the import tool to import employees and employee data via CSV file
1. Click
Import in the Left Nav to expand the options and select Employees
2. Click
A Sample file will download to your device.
3. Open the sample file from the browser or from the Downloads folder. Spreadsheet software such as Excel or Libre Office Calc is required for the following steps.
4. Enter employee data into the fields. The required fields must be filled to continue.
Hover over a required field to see a note
5. Once you are finished entering the employee data, save the file as a CSV
Excel: Libre Office Calc:
6. Select a date format. This needs to match the formatting in the CSV file.
Example:
Matches the Date format selected
Does not match the Date Format selected
7. Click Browse, select the created CSV file, and open it
8. Click
to import the CSV file
9. The software will detect fields from the uploaded file. Match the names with the respective fields.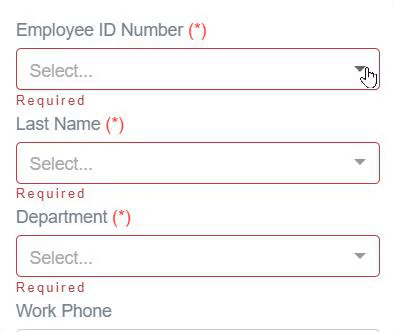 10. Click Validation & Preview to submit the file
You should now see the employees populate in the employee list